Module Six: Get Financing

Module Six: Get Financing
Financing sounds like a frightening word, but it doesn't have to be. Any viable business startup needs to be financed, and these days there are many different options for financing. There are many resources for entrepreneurs who are starting to look for financing. Talking to people who have already taken the journey you're about to embark on is a great way to start. The next step will be exploring all of your options. Let's discuss what is on the road ahead.
Contact Organizations for Guidance
The more informed you are, the better equipped you will be to make the right decisions on financing for your business. Via mentors and informational websites, there are many organizations dedicated to helping fledgling businesses. Contacting one or more of these organizations and discussing with people who understand what your needs are, is a crucial step as it provides some great information.
The SCORE association is a nonprofit organization that is dedicated to helping businesses. They have retired and volunteer executives on staff to mentor entrepreneurs. They also provide workshops, seminars, and a wealth of information on their website. While some of their services may cost a little money, many of their services are free to use. Here are some websites and associations to go to for help:
The U.S. Small Business Administration - Offers tips on financing your business with government assistance- sba.gov
Business USA - Offers lots of information and resources for a business-business.usa.gov
SCORE -Offers tons of information, mentoring, & resources- score.org
Entrepreneur - Offers advice, information, and some services. They also have a magazine publication-entrepreneur.com
Are there more sites and organizations out there to help you? Yes, there are!! These are just a few, so go out there, and get informed!
Decide the Type of Financing
Now that you have the resources to give you information about your financing, it's time to decide what type of financing you are looking for. You must take the time to consider your options carefully. Choosing the wrong type of financing could sink your company before it even gets a chance to float. Here are a few of the different types of financing options:
Self-financing – Self-financing means that you provide the funds needed to start the business. According to Entrepreneur magazine, it is the number one source of start-up financing for small businesses. You can save up money, or use preexisting savings, borrow against your 401k, use the funds in your IRA, borrow against your life insurance, or take out a home equity loan.
Grants - There are many different types of grants available. Some grants are state and regional grants, some are based on minority, veteran status, and the type of business you are trying to start. While there's lots of competition for grants, they are a great option, you don't have to pay them back!
Financing from friends or family members - Friends or family members who have extra money and want to help see your business vision come to life is a great resource for financing. The downside to using financing from family and friends is you have to be very clear about when their investment can be returned to them.
Financing from bank loans - Bank loans are a great option for financing. Bank loans are based on your credit, a solid business plan, experience, assets, and a personal guarantee that the loan will be paid back. If you are taking the bank loan route, be sure to contact different banks, and get the best interest rate.
Financing from investors - The three most common types of investors are Private Equity, Venture Capital, and Angel investing. Private equity investors are usually made by individuals or privately owned companies. Venture capital investors are also from private equity but they tend to be more hands-on, they bring managerial or technical knowledge to help grow the business. Lastly, Angel investing is a person who invests in businesses that do not get the attention of venture capitalists. These investors usually gain stock or equity in the company.
Shop Around
You wouldn't go to a car lot and buy the first car you see, would you? Not likely. You want to shop around and see what is available to you. Just like in any major purchase, or financial commitment, you want to explore your options. Starting a business is a major life and financial event. Rushing into the first financing option you have is not the best course of action. Talk to as many business owners as you can and see where they got their financing. Go to multiple banks, if you are looking for a loan, and try to get the best rates. Contact your government agencies and explore what grants you are qualified for. Shop around for the best equipment and building prices. It won't cost you money to shop around, but it might cost you if you don't! We have all done it, you buy something (like a pair of shoes) and found out that another store had the same thing for a lower price! It makes you feel disappointed because you've overpaid! Do yourself a favor and don't make that mistake with such a large financial commitment, look around and make sure the grass isn't greener somewhere else!
What to Do Once Approved
Once you have finally gotten your start-up funded, it's time for the hard work to begin. This is the time when you need to procure a place of business, and the materials you need. This could range anywhere from buying paper clips to buying huge production machines. You will need to stay in constant contact with your accountant to make sure you are on a budget. It is best if you have a clear list of what is needed, to maintain a budget. You will want to check with different companies to see if they have your materials at lower prices. If you have received financing from investors, you will want to keep them in the loop about what the progress is. Also, check with your local government to acquire any needed permits or licenses.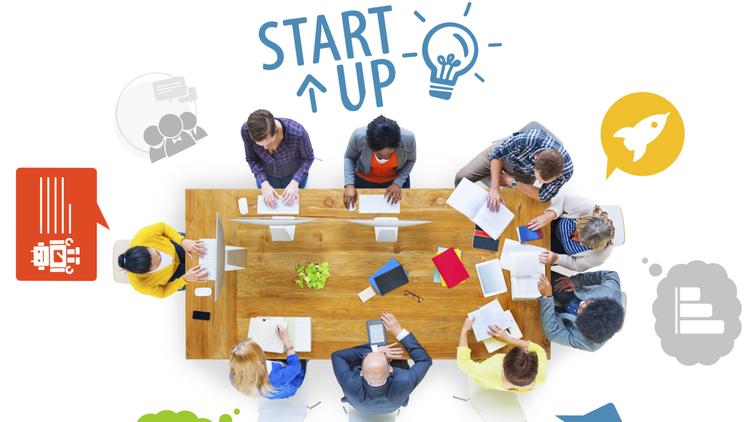 Lesson Summary
Financing a business startup doesn't have to be a daunting task. There are many resources from which to draw, such as mentors, informational websites, non-profit and government organizations, and even friends and family. It's important to familiarize yourself with the type of financing available, such as self-financing, grants, bank loans, or investments, based on your needs. Once you have the financing, make sure to shop around to avoid overpaying and adhere to a budget with the help of an accountant. Here are some of the financing options and resources available:
The U.S. Small Business Association - sba.gov
Business USA - business.usa.gov
SCORE - score.org
Entrepreneur - entrepreneur.com
Self-financing - from savings, 401k, IRA, life insurance, or a home equity loan
Grants - from state and regional grants, minority, veteran status, and the type of business you are starting
Friends and Family financing
Bank Loans - based on credit, a solid business plan, experience, assets, and a personal guarantee
Investors - Private Equity, Venture Capital, and Angel investing
Complete and Continue